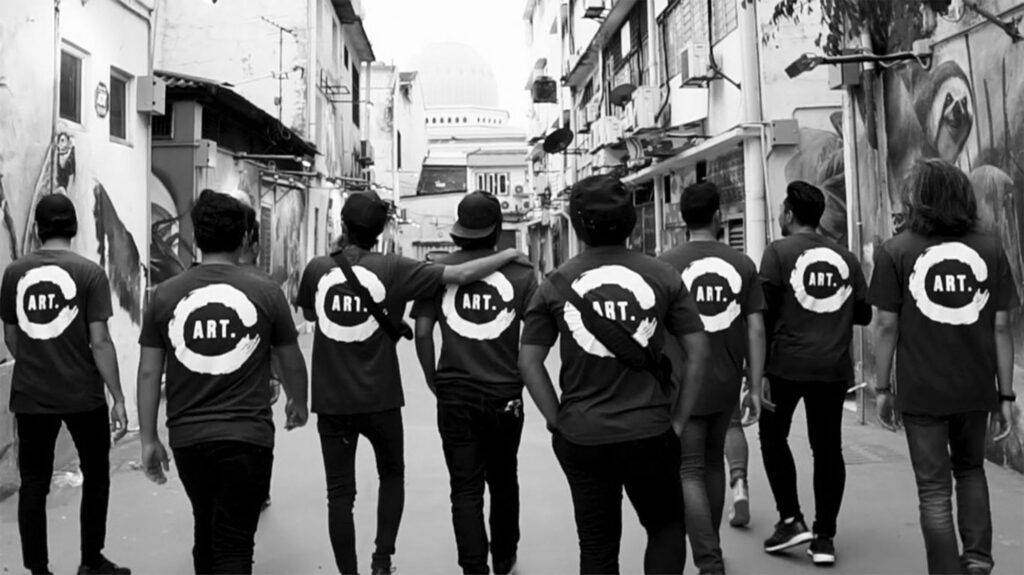 From small projects to giant masterpieces, we will work with you to create custom artworks to satisfy all your aesthetic needs be it the colour palette, subject matter, art direction or style, for either personal fullfilment or corporate "branding" – regardless of the size of the wall.
Art Battalion is a professional mural company based in Kuala Lumpur. Founded in 2014. Art Battalion has completed more than 500 murals all over Malaysia.
Be it on residential homes to commercial places, tourist attractions and iconic buildings. Art Battalion has the talents and passion to create masterpieces on your wall.
THE NAME, THE BRAND, THE FUTURE
ART BATTALION as a name, was not chosen at random. It is a movement of a group of artists coming together to further improve the art industry of Malaysia. Amongst our ranks are those that specialise in murals, graffiti, canvas painting, sculpting, printing, digital illustration, graphic design and architecture.
The passion that ignited within the founder to create Art Battalion came from seeing the state of the art industries in Malaysia. Compared to some other countries, art is not economically viable. Many, if not most of the art graduates from local universities are undergoing frictional unemployment. Many are conditioned to think that any work of art they make are masterpieces and will sell at a high rate, hoping to make a living out of it. But truth is often bitter, and in reality, it's not that simple. Worse still, there are those that can barely sell their art or could not sell their artwork at all. They end up working in completely different industries, unrelated to art, passionless and wasting their art certificates. Art Battalion was created to help such artists by offering them a chance to earn comfortable incomes as they learn and grow within the art industry, training then in entrepreneurial skills and equipping them for business. Simultaneously, as we harness their skills and develop them as artists, we shape the art industry around us to create a thriving environment for artisans and creatives.